The Get Some Money film is a production that every young person needs to watch; largely because it highlights serious issues like suicide, decision making and the complexities of love in a thoroughly entertaining way. The cast uses sheng to boot!
This Kenyan film is set in Ghetto Semane and borrows heavily from the biblical story of Jesus' betrayal. It seeks to explain Judas' possible frame of mind at the time of the betrayal and the prevailing circumstances that led him to end his life.
It's a comical yet introspective film, seeking to create awareness on suicide, tribalism and the society's obsession with love and money.
Judas Mikwanja (Collins Ochieng'), a member of the discipleship led by Ticha ( Stitchy Stitch) is an eligible bachelor and feels a tremendous amount of pressure to settle down. He holds a candle to Magda, a Galilayan and hopes to woo her. Judas finds several roadblocks to achieving this goal-his parents object to his choice of bride because she is from a rival tribe and Magda couldn't care less about his feelings for her.
To win Magda over, Judas resorts to stealing from the discipleship treasury and eventually rats out Ticha to the authorities. What follows is a series of drama filled events with subtle undercurrents of sadness as Judas makes the ultimate choice.
Ponti Pilato (Oliver Kobia) sees no reason to sentence Ticha and absolves himself of any blame. Kobia, a Semester 3 Film and TV production student at ADMI was one of the cast members who graced the star studded Get Some Money Movie Premier in February.

Kobia first fell in love with film in his last year of high school as he worked as a boom swinger on the set of Biko Nyongesa's award winning All is Well film.
"The people on set knew their stuff, they were very skilled and I wanted to get to their level so I started looking for a good film school immediately after high school," he says.
Many of his friends followed Africa Digital Media Institute online, then known as Jamhuri Film and Television Academy.
"My friends in the industry thought it was a credible school. What struck me about the academy were the pictures of real life classes and equipment on their website. They seemed to focus more on practical teaching than theory. I knew I would like it there!"
He enrolled into ADMI a day after receiving his high school results. His die was cast. So far, Kobia has done set photography on the movie Mizizi and played Jabu on DStv's Mama Duka. He hopes to use his skills in film to tell stories of young people and the challenges that they face in today's fast paced world.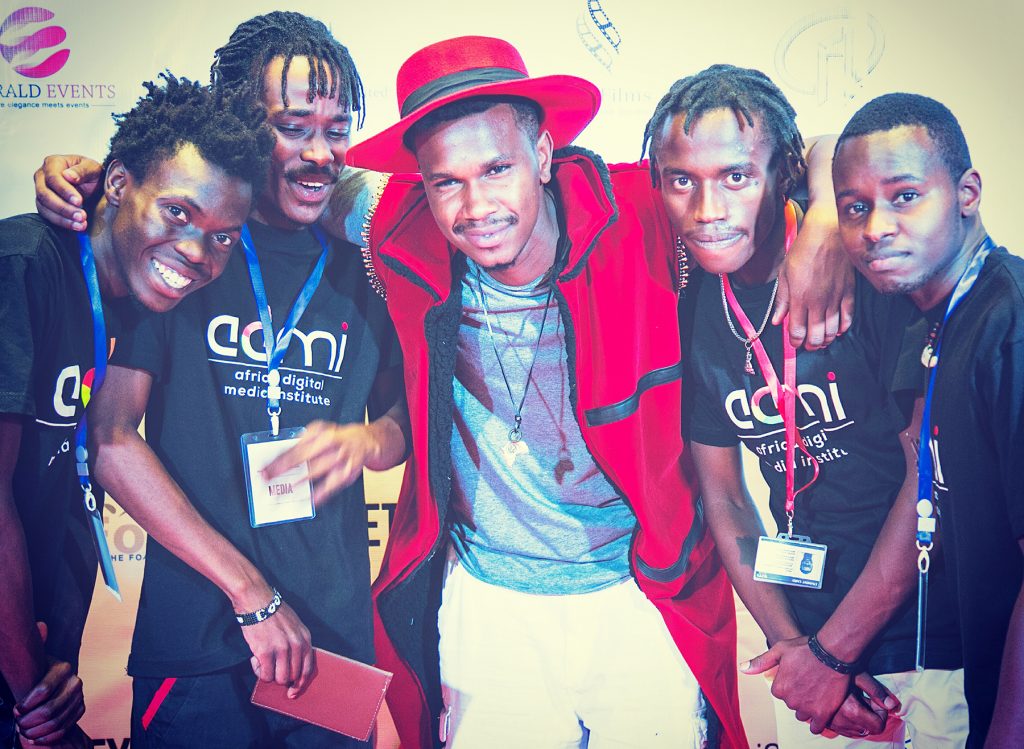 "I have felt mentored and supported in my projects at ADMI and I am more confident in my skills now whenever I am on set," he quips.
Would you like to turn your passion in film into your future profession? Sign up here.
Catch a preview of Get Some Money here.