Q&A on the difference between an Animator and an Illustrator.
We recently had a chat with our own Brian Omolo, a digital artist and a lecturer at ADMI, to help us better understand the difference between being an animator and an illustrator.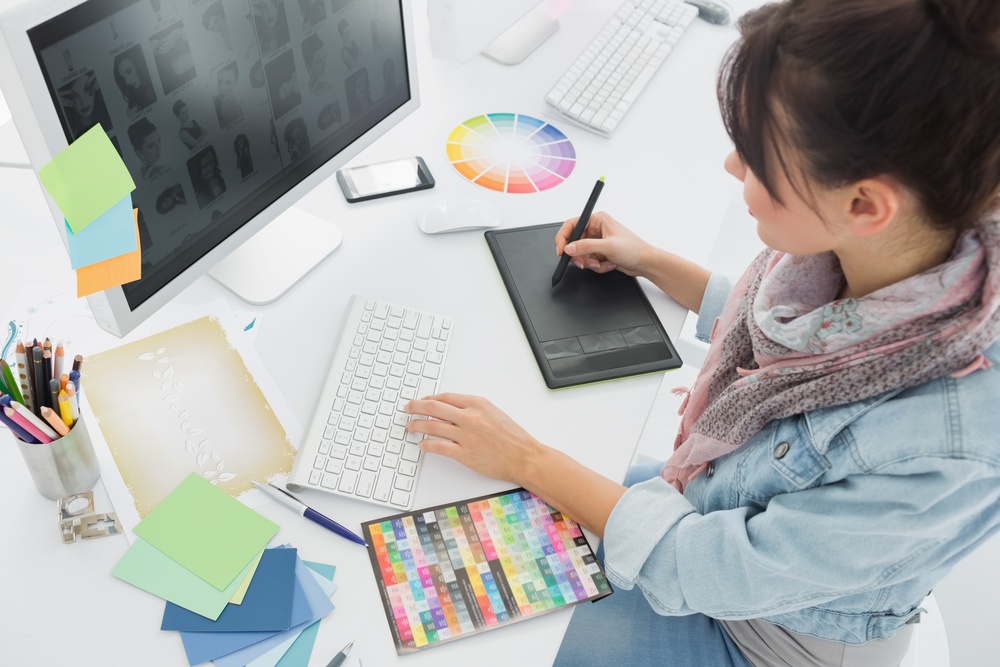 ADMI: What course do you take when you want to be an animator/illustrator?
Brian: Well, there are a lot of careers in the fields of animation and illustration, but I'll speak in general.
If you want to be an animator you should do a course in Animation with a few units in Visual Effects, Illustration and Motion graphics. These will set you up for a career in animated movies or TV series, advertising, and game design.
If you want to be an illustrator you should look at a degree in Graphic Design with a few units in Fundamentals of Design, Digital Illustration and Typography. These areas should set you up for a career in Design for print/digital, advertising (digital and traditional), fashion apparel, and so much more.
ADMI: Are you destined to be 'broke artist'? And how did you convince your parents otherwise?
Brian: LOL, no! I'm not destined to be broke. The opportunities are endless as long as you love what you do, are gifted at it, and are willing to work hard.
As for my folks, I was one of the lucky ones; my parents were really supportive and always encouraged me to follow my passion. They let me choose the degree I wanted to study and were a great support system. Strangely enough, when I finished my degree they really wanted me to work for the UN or a big Ad agency. 
I could tell they were nervous when I told them I want to be an illustrator/digital artist. We had some tough talks and eventually decided to meet each other halfway. So, I worked in a few Ad agencies while pursuing my digital art and illustration on the side.
Over time I started getting noticed more for my digital art than my advertising work, which was awesome! When my parents saw that better opportunities came my way because of my art, they became less nervous and sort of let me do my own thing.
In the end, I'm kind of glad it worked out that way because my experience in advertising (though it was a different field) has been extremely valuable to me now in my digital art/illustration career. It helped me learn how to win new business, how to value my work, and how to plug into bigger ideas.
ADMI: How do you make money from it though if you're not a teacher?
Brian: There are so many ways to make money. In this country, the biggest opportunities for Illustrators are in advertising. There's always a business or brand or ad campaign that wants and needs to communicate their ideas creatively. That's where the illustrator comes in.
Then apart from advertising, you could also create your own merchandise in the form of apparel, badges, phone covers, fridge magnets, postcards etc.
I think it all comes down to mastering your skills, finding your own style, and creating a market for yourself through social media, events and in-person networking. I love this new internet generation we're in because there are no more gatekeepers. You can connect directly with your audience and collaborate with creatives from all over. The possibilities are endless.
ADMI: Who was your favorite lecturer or teacher?
Brian: I have two actually. The first is Charles Otieno, my first art mentor who I used to have private classes with back in high school. He's a real free spirit and not afraid to be different and have his own ideas. Plus, he loved working with bright colors and abstract ideas so it always felt like we were making new stuff, which was fun.
Working with him taught me to relax and take things one at a time; that it's okay to express myself differently in my art and not just do still life drawings.
The second is Andrew Sparkman, my lecturer from Coventry University. He's a super cool and humble dude who really cared about his students. He always pushed us to create authentic stuff and was more concerned about seeing us be authentic in our work. He really helped me discover and develop my style in illustration and artwork.
ADMI: And how did it make you feel to be chosen as ADMI's favorite lecturer?
Brian: It felt awesome! They surprised me with the award at a faculty barbecue. I was lost for words at the time. I've only been lecturing for a year so it felt really good to know I was valued and making a difference to the students and the organization.
——
If you're considering a career as an illustrator, start your path with ADMI.
Are you into comics? Learn how you can create your own here.